[ELECTRO-TORRENT PL]Graveyard Keeper V1 028-GOG




Status:
All the torrents in this section have been verified by our verification system
Category:
Games
Size:
219 MB in 1 file
Grabbed On:

25-08-2018

from a torrent source
Swarm:
45 Seeds & 2 Peers
Language:
Ingles
Vote:

No votes yet.


Graveyard Keeper



Release Date : 08/2018 FREE-DRM : GOG 

Genre: RPG | fantasy | Economic | 2D | humorous | top-down | indie games | crafting



developer: Lazy Bear Games



publisher: tinyBuild Games



Game release date for PC: 15 August 2018 



GOG 24 August 2018 - Ver.1.028 



Update 1.028 (24 August 2018)

Fixed player freeze while fishing with full inventory.

Changed vendor buyout cap.

Fixed different controller issues (embalmment table, craft GUI).

Fixed empty perk list when playing using the controller.

"Prayer for prosperity" now drops "Blessing of commerce" which increases vendor's progress.

Fixed a bug when some in-game GUI could be left opened in the main menu.





For more info go to : http://www.gog.com/game/graveyard_keeper



Video Trailer - http://www.youtube.com/watch?v=pVpkATgTxUk












Graveyard Keeper is a sandbox RPG with strategy game features. It was released on PC and XONE and developed by Lazy Bear Games, a studio that created Punch Club.



Plot

The game focuses on a topic that is rarely seen in video games. It enables the player to assume the role of an owner of a graveyard. The "business" is located in a typical fantasy realm that is filled with monsters and various magical dangers. Because of that, there are many clients interested in the player's service.



The creators did not attempt to create a serious scenario. The story is filled with dark humor and it frequently ridicules typical fantasy tropes.



Mechanics

Graveyard Keeper for PC and XONE enables the player to run his own business. However, the game doesn't become an economic strategy, but a role-playing title. The owner of the graveyard is a specific character that is controlled directly when exploring the world, moving bodies, digging graves and organizing funerals. The player must do almost everything personally, but at the same time he needs to frequently make business-related decisions.



Burying the bodies isn't very profitable and the costs are quickly increasing. The player must look for valuable resources that are used to construct useful items and upgrade the graveyard. The most profitable and most dangerous are trips to the undergrounds that are filled with monsters. The player can use many alternative ways of increasing his profits. He can organize witch burning festivals or he can cooperate with the local church that will pay for scaring the citizens so that they go to the church more frequently.



The developers provided players with great freedom when it comes to cost optimization. For example, instead of buying expensive meat, the player can make hot dogs out of corpses and sell them next to the graveyard. He can also sell body parts and blood. To reduce costs, one can throw remains into the river and organize fake funerals.



Technical aspects

Graveyard Keeper for PC and XONE offers retro graphics filled with large pixels. The developers decided to use cartoonish style. This diminishes the grimness of the game a little and corresponds well with the comedy style of the title.





- Download 

- Install 

- Play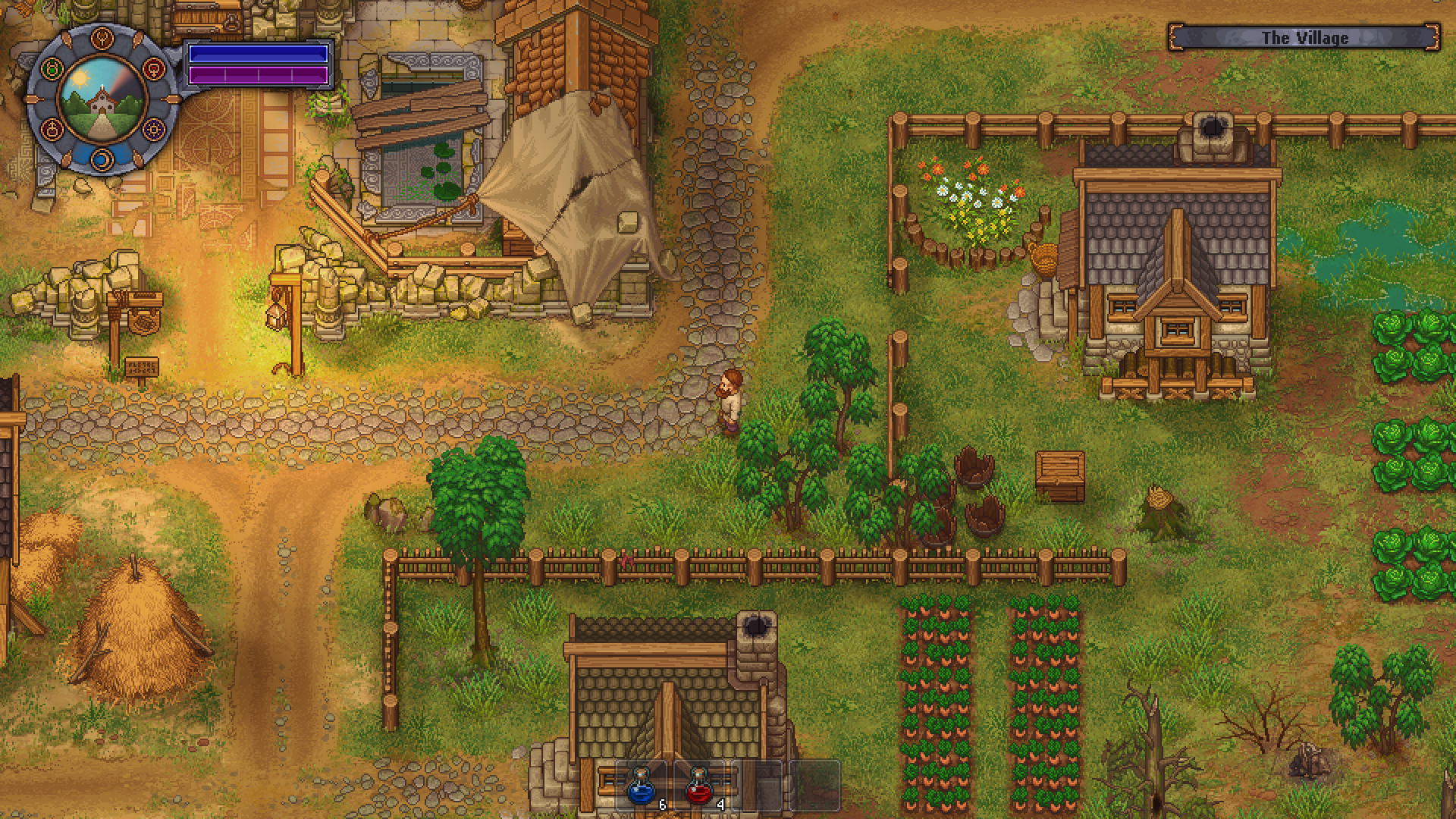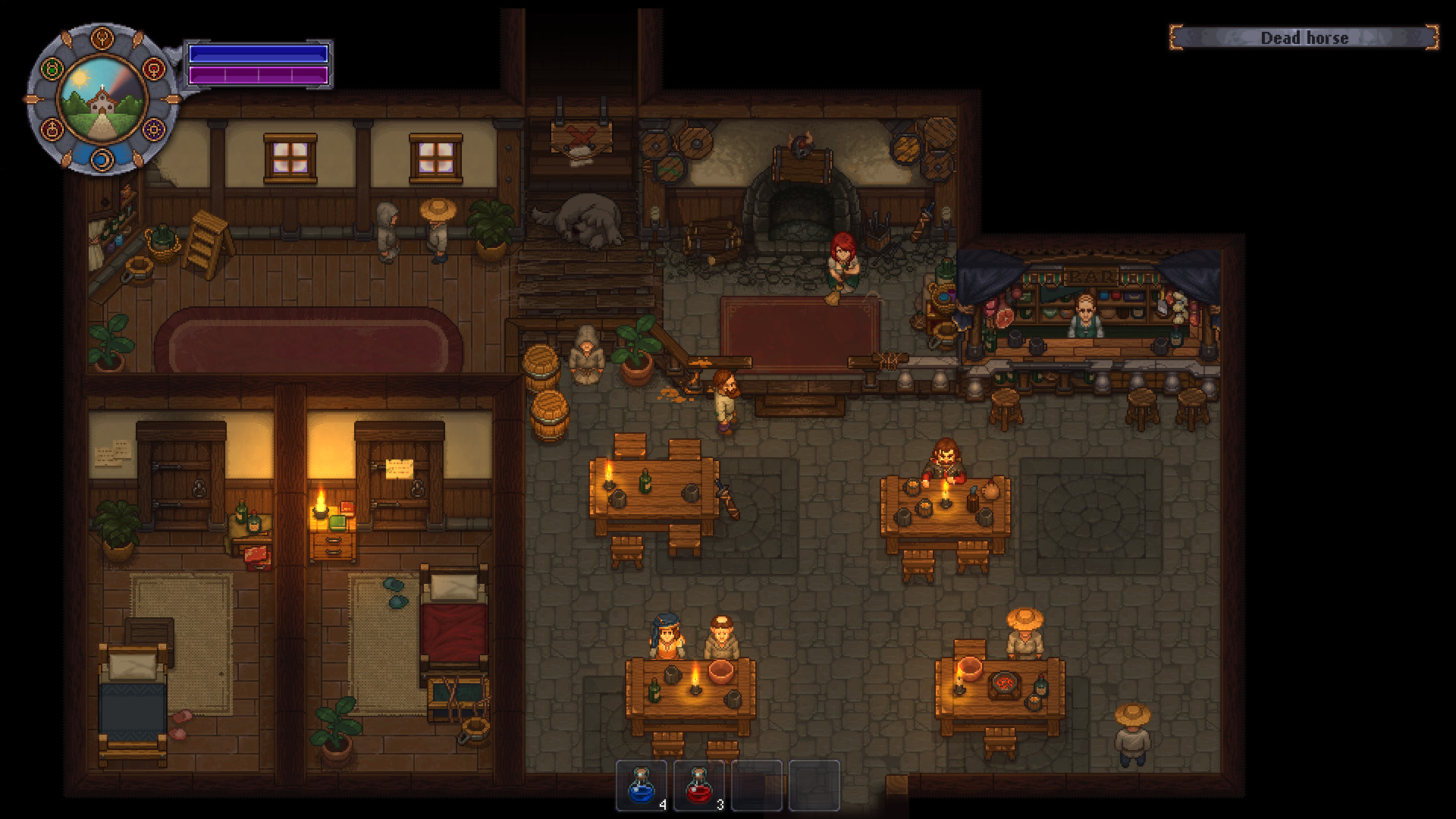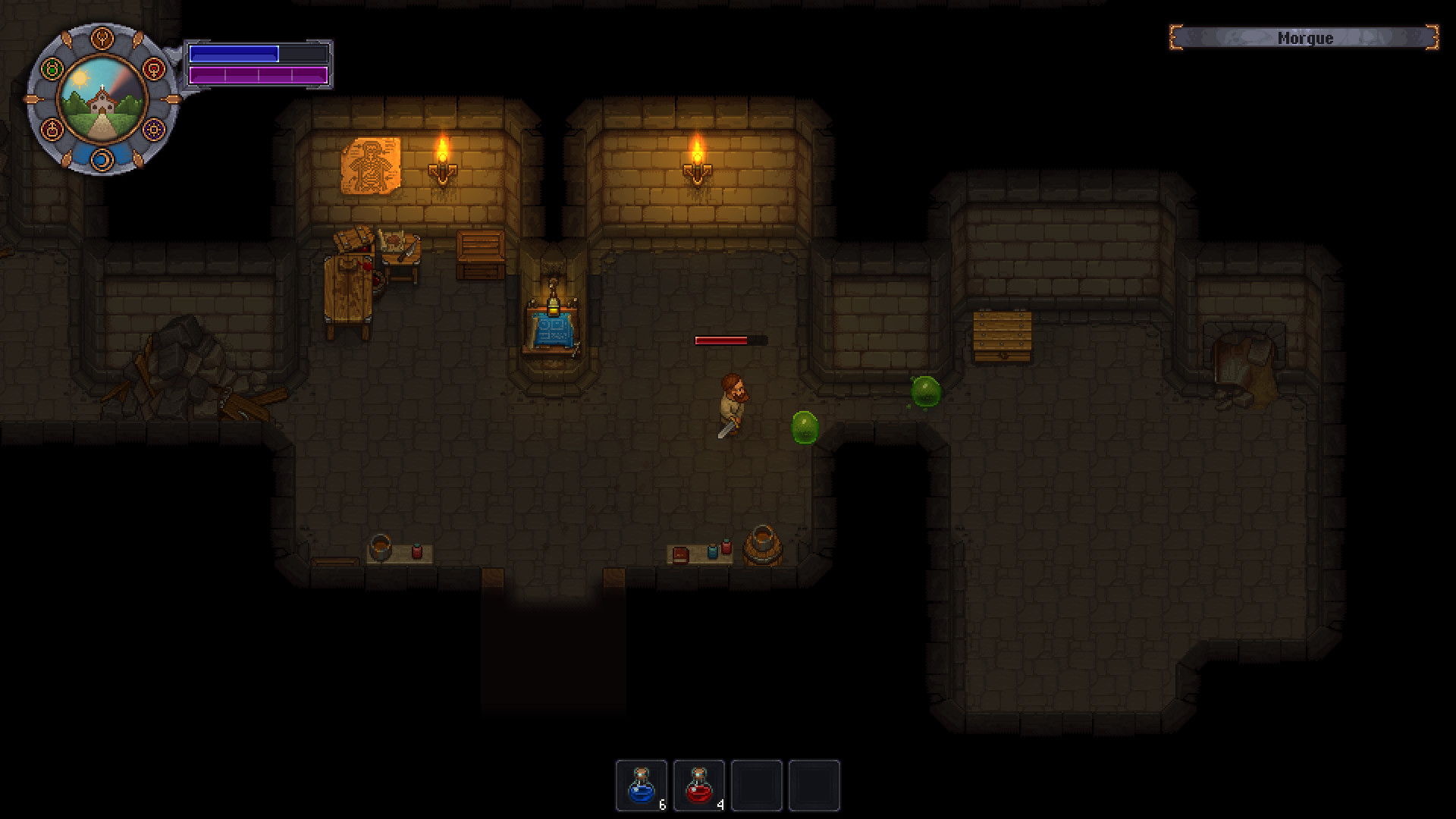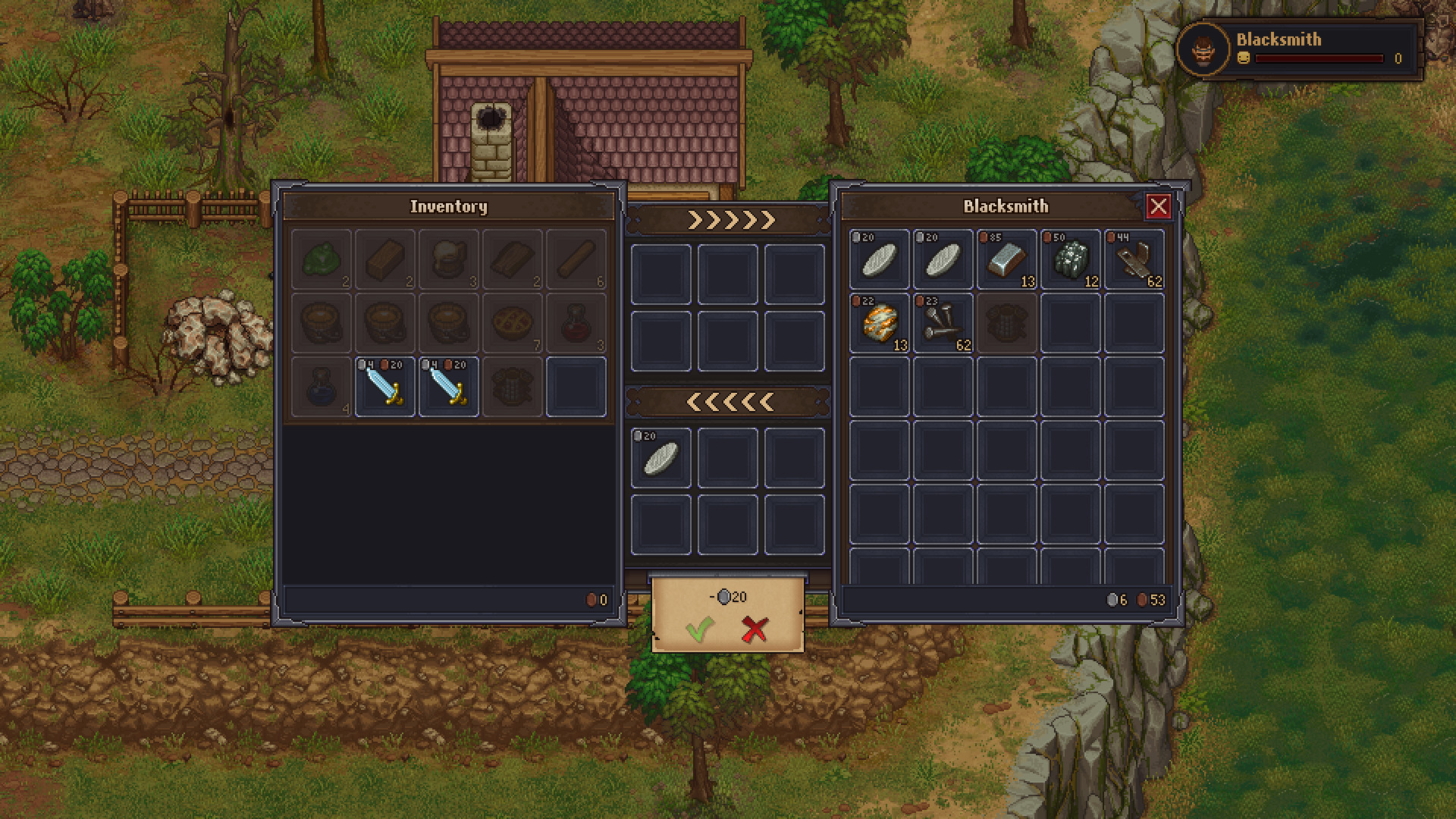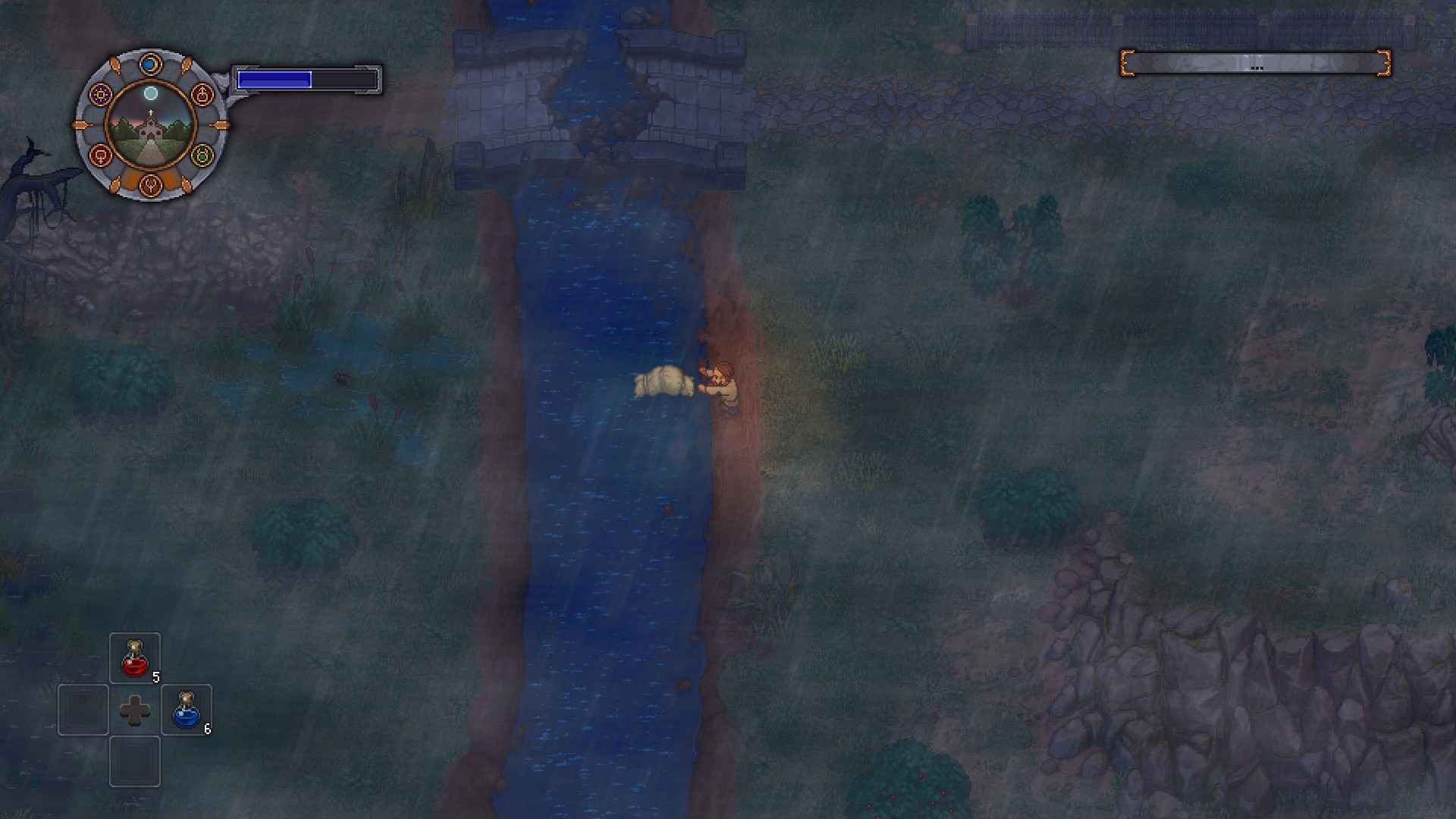 VISITOR COMMENTS (0 comments)
Filename
Size
Filetype
[ELECTRO-TORRENT PL]Graveyard Keeper V1 028-GOG
219 MB
Folder
setup_graveyard_keeper_1.028_(23192).exe
219 MB
Executable File
Warning! This torrent contains executable archives that could potentially have malware or viruses.